Introducing LIBBY — a new way to manage your electronic items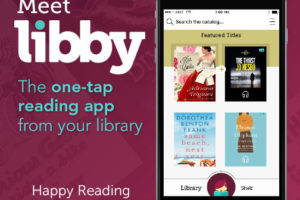 For our e-book readers…there's a new and improved way to browse, check out, and read e-books through MoLib2Go. Libby is a more user-friendly app that has just been made available to the general public. We at the library have been testing the app in its beta stages for weeks; we really enjoy using it, and hope that you will too!
Libby is available in the app stores for Apple, Google and Microsoft. Try it for yourself, and let us know if we can help you with setup or any questions you might have.