Summer Reading Party!!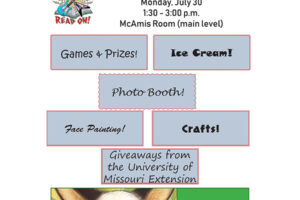 Summer reading fun at the library is drawing to a close, but we have one last big event to celebrate! Join us at 1:30 p.m. on Monday, July 30 for our Summer Reading Party. We will have games, crafts, a photo booth with props, ice cream, and a visit from storybook character SkippyJon Jones!
Don't forget to bring in your completed summer reading log to get musical notes with your name on them posted in the library, and your choice of a prize from our prize box.