Schedule for summer reading programming set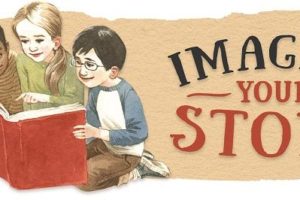 "Imagine Your Story" at the library this summer!
Our summer reading program celebrates all things imaginary, including prince/princesses, knights, dragons and unicorns, and magicians and magic. Our summer reading presenters will be spread throughout the summer, instead of being held at the beginning of the program.
Times for various age groups are:
Preschool (ages 2-5) — Wednesdays at 10 a.m.
Children entering kindergarten through second grade — Mondays at 1 p.m.
Children entering grades 3-5 — Tuesdays at 1 p.m.
Young adults (students entering grades 6-12) — Wednesdays at 1:30 p.m.
Special programs include Babaloo! Get LOUD in the Library on June 29; magician Marty Hahne on July 20; and a library-wide story walk on July 27. These programs will be open to all age groups, and no other programming will be held on those weeks.