Pre-K Family Night Celebrates Dr. Seuss!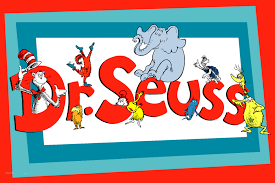 Family Nights are back!
Our first Family Night is for preschoolers (ages 2-5) and will be held at 6:30 p.m. on Monday, March 1, in the Draughon Room (lower level of the library). Join us for books, crafts and snacks as we celebrate "Read Across America" week with a birthday party for Dr. Seuss!
To encourage social distancing and keep attendance manageable, we ask that only one adult per child attend this program. Masks are welcome but not mandatory.
Reservations are required. Make your reservation by calling 471-4140 or completing the form below.