Passport Fair to be held on Sept. 9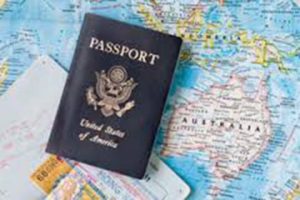 Do you have international travel plans and need a passport? Are you concerned with flying domestically with a Missouri ID after October 18? We are here to help!
The Sikeston Public Library will be hosting a passport fair from 1-5 p.m. on Sunday, September 9 in the McAmis Room (main level) of the library. Passport agents will be on hand to execute new passport applications and to answer questions related to passports.
Prior to attending the passport fair, applicants need to have on hand a current, state-issued photo ID, a certified birth certificate (with a raised seal), and passport photos (available at Walgreens, CVS or Wal-Mart). Blank applications will be available at the passport fair, but applicants can pick them up in advance at the library circulation desk or by accessing the application at travel.state.gov.
Passport fees to the State Department must be paid by check or money order, and fees will vary depending on the age of the applicant and the type of passport requested. Execution fees can be paid by check, money order, or cash to the library, and are $35.00 per application.
Please call the library at 471-4140 for additional information.