POSITION FILLED — Now hiring!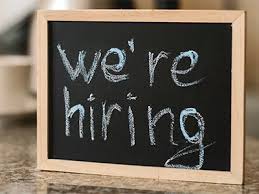 The Sikeston Public Library has an opening for a full-time circulation clerk (35-36 hours per week).
Duties of the position include performing work at the circulation desk, assisting library users with locating materials, maintain accurate patron records, and other duties as assigned.
Qualifications for the position include strong, demonstrated computer skills; the ability to interact with library users over the telephone and face-to-face; customer service experience; and the ability to stand, walk, and lift throughout the day with reasonable accommodation. A high school diploma or the equivalent is required with some college hours preferred.
The ability to work one night per week and one weekend per month is required.
Please apply in person during normal business hours.
The Sikeston Public Library is an equal opportunity employer