Library seeks to fill shelver position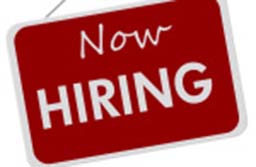 THE APPLICATION WINDOW FOR THIS POSITION HAS CLOSED.
Now hiring! We are looking to fill a shelver position. Night and weekend hours; 14-18 hours per week. Job requires lifiting, knowledge of computers, and ability to provided customer service. Knowledge of Dewey Decimal System and library organization required. Apply in person at the library if you are interested. Applications accepted through Friday, January 18, with an anticipated start date of late January/early February.