E-book consortium receives funds to expand collection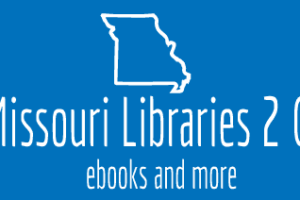 As part of a Missouri State Library grant program, Secretary of State Jay Ashcroft announced that Amigos Library Services, which operates the Missouri Libraries 2 Go (MOLIB2GO) digital eBook and audiobook access program for 106 Missouri libraries, was awarded $74,000 to expand access. Sikeston Public Library is a member of this consortium, which offers digital access to educational, informational, and recreational items to library patrons.
"Early on, as libraries were closing due to the coronavirus, we immediately recognized that demand for eBooks and similar resources would increase rapidly – and, because of its convenience, that the demand may never subside," Ashcroft said. "State library staff worked quickly to make these funds available to Amigos, which operates MOLIB2GO. Providing digital access to all types of materials to Sikeston Public Library patrons has become priority number one."
Through Amigos, Sikeston Public Library offers eBooks and audiobooks through the OverDrive platform and provides a wide selection of popular materials that patrons can access for free with a library card. With a library card, members of the community can borrow from the digital collection by visiting the OverDrive library website URL or downloading Libby, the award-winning one-tap reading app from OverDrive.
"This was exciting news for us," said Ron Eifert, director of the Sikeston Public Library. "The additional purchases should reduce wait lists for some of our most popular titles, and it will add new titles to the collection as well."
Readers may browse Sikeston Public Library's digital collection, instantly borrow titles and start reading or listening for free with a valid library card. This service is compatible with all major computers and devices, iPhone®, iPad®, Android™ phones and tablets and Chromebook™ without waitlists or holds. Through Libby, readers can also "send to Kindle®." All titles will automatically expire at the end of the lending period and there are no late fees. Readers can also download titles onto Libby for offline use. To get started enjoying ebooks, audiobooks and more, visit molib2go.org or download Libby today.
If you have never accessed MoLib2Go with your library card, visit the library's circulation desk for your account information to get started.
This grant is supported by the Institute of Museum and Library Services under the provisions of the Library Services and Technology Act as administered by the Missouri State Library, a division of the Office of the Secretary of State.