"Be a Bookaneer" to kick off Summer Reading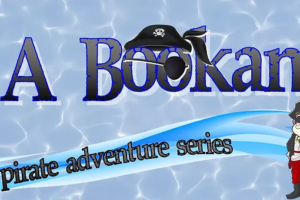 Our first event of the summer takes place on Monday, June 6! Join us at 10 a.m. or 1 p.m. in the Draughon Room (lower level of the library).
Gather your lads and lassies for Oceans of Possibilities on a shipload for fun and adventures. Captain KID will take your crew Beyond the Beaten Path where X marks the spot. It will be a peg-leg adventure your kids will long remember.
This program made possible through the 2022 Summer Library Program grant, supported by the Institute of Museum and Library Services under the provisions of the Library Services and Technology Act as administered by the Missouri State Library, a division of the Office of the Secretary of State.