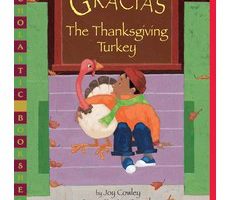 THIS EVENT IS FILLED!
The November Family Night for kindergarten through third grade will be held at 6:30 p.m. on Monday, November 19, in the Draughon Room (lower level) of the library. We will be reading The Thanksgiving Bowl and Gracias, the Thanksgiving Turkey. Following the stories, we will make a craft, play games, and enjoy refreshments.
Space is limited, and reservations are required.