Family Night for K-3rd Grade is next week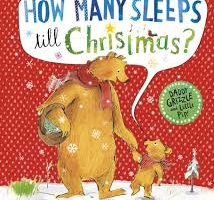 Join the holiday fun at the library! We will be reading "How Many Sleeps 'til Christmas" and other Christmas stories. We will also be making a Christmas Countdown plate craft and enjoying refreshments.
The fun happens at 6:30 p.m. on Monday, December 11. Reservations are required and can be made by calling 471-4140 or by completing the form below.